All stories
Manufacturing and industry 4.0
5g
drones
Indoor logistics automation
About the project
5GJobot is the new generation of AMR (Autonomous Mobile Robot), flexible for adaptability to environmental changes and efficient during installation. Thanks to the low latency and ultra-reliability of 5G, they are able to collaborate in real-time with each other and interact with the sensors present in the environment for an even more high-performance and reliable navigation system. They are also equipped with remote recovery to increase the possibilities of controlling the robots in particular situations.
SECTOR
Manufacturing and industry 4.0
TECHNOLOGY
5g
drones
Startup/SME
Eutronica
"
Thanks to 5Gjobot we have brought efficiency and safety to the production process."
---
Euro Stampaggi
The pilot
The first pilot of the 5Gjobot, in its "plus" version with a capacity of up to 250kg, was tested at the Scandicci production plant of Euro Stampaggi s.p.a. for the automatic movement of the components necessary for the production line with intelligent updating of navigation maps in a highly changing environment.
Eutronica
Faenza-based innovative startup founded in 2015. It has developed Jobot, a flexible and cost-effective self-driving robot for indoor logistics automation.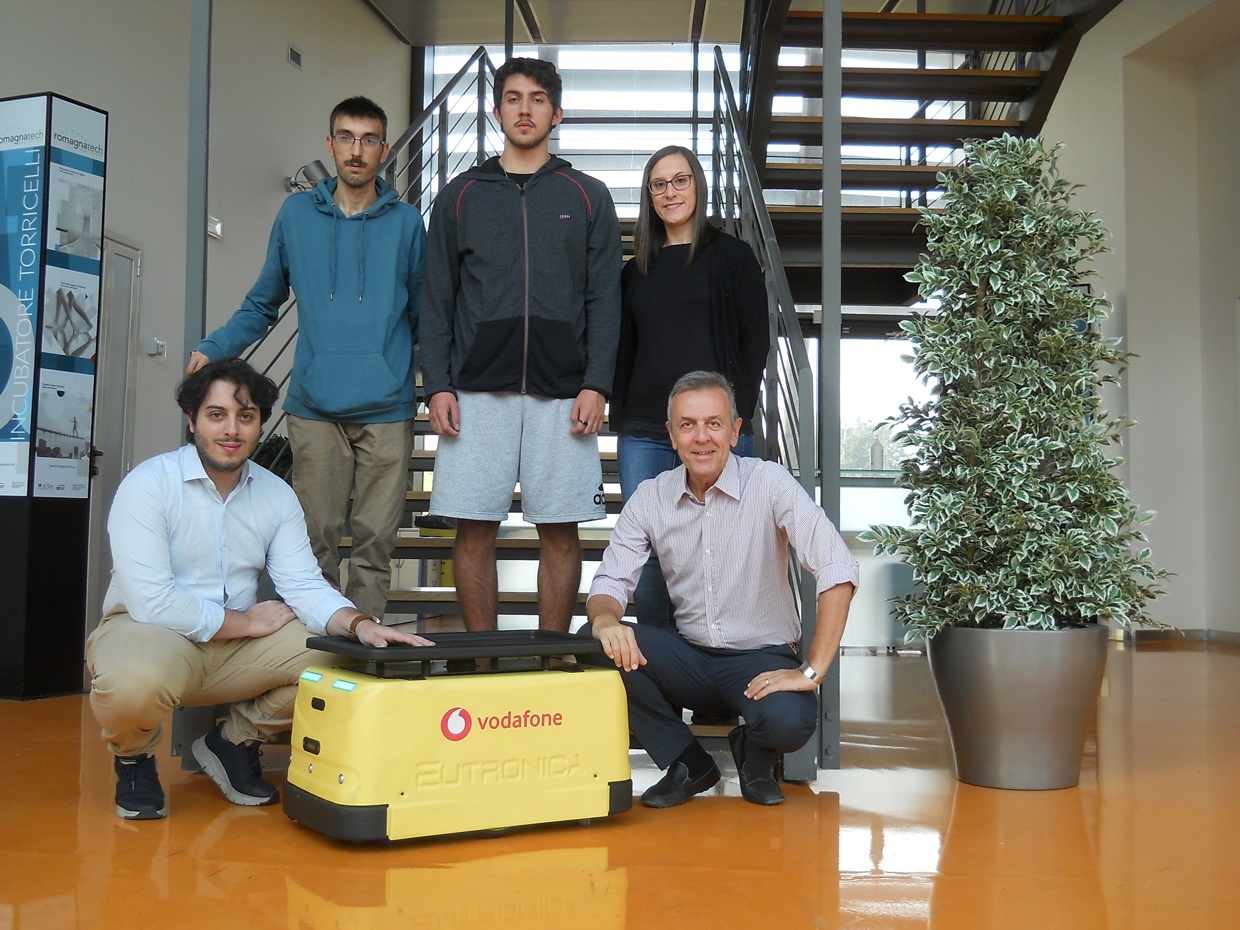 I PARTNER


You may also be interested to